All-in-one Hospital-grade anti-bacterial disinfectant
ECCOCARE by EARTHECCO® has a revolutionary formula making it one of the most powerful cleaner/ sanitisers, killing 99.9999% of bacteria on contact such as MRSA, Vancomycin, Staph, Listeria, Salmonella, E-coli and more.
FOR SAFETY IN | FOOD PROCESSING
Powerful commercial-grade antibacterial without carcinogenic and harsh chemicals so any residue that gets on your food is non-toxic.
FOR SAFETY IN HEALTHCARE | HOSPITALS
&

AGED CARE

Certified as a hospital-grade disinfectant so it can be used as an antibacterial in all healthcare settings including hospitals and aged care.
FOR SAFETY IN | CHILDCARE
EARTHECCO® is non-toxic antibacterial so it's even safe to use in childcare centres to protect the ones we love.
NON-TOXIC FOR FOOD PROCESSING, HOSPITALS, AGED CARE AND CHILD CARE
Food processing and healthcare environments need the best antibacterial solutions, that's why some of the world's biggest firms have moved to EARTHECCO®.
EARTHECCO® has gone through some of the toughest industry clinical tests to ensure it's as good if not better than current antibacterial chemicals.
There are thousands of work places that can swap harsh carcinogenic chemicals that get into the food we eat and on our clothes and furnishings – for the natural certified EARTHECCO®.
EARTHECCO® cuts cost because it is non-corrosive, reduces the need for multiple chemicals, dramatically reduces the risk of accidents, reduces LTI's, increases productivity, eliminates wear and tear on machinery and surfaces.
EARTHECCO® also breaks up fats and solids, neutralises odours and toxic gases on contact.
SCIENTIFIC REPORTS & STUDIES ON EARTHECCO®
Silliker is the leading internationally accredited provider of food safety and quality services with more than 45 locations in 16 countries.
Statement of Compliance for the Earthecco company of Australia
Earthecco company of Australia is a great green organization and must be commended for their efforts to become a leading environmental clean company on the Australian continent. They fully qualify for inclusion of products within the regulations of the United States Environmental Protection Agency, Washington, D.C.
I am Dr Jerry A. Moore, Ph.D., J.D. and a retired EPA Regulatory Scientist having been one of the original EPA employees after President Nixon created it in 1970. Simply I was a charter employee and retired from there in 1993 with many awards for protecting the agency and for creating many firsts for the agency.
After EPA I became an environmental consultant and for the past 27 years I have consulted through my corporation have worked for the Earthecco company which is headed by Mr. Jake Tyson, a true environmentalist by creating several environmental products and services, but the best was his green products.
Not only does Earthecco make a green environmental positive product for cleaning it also makes the product available in Australia through many outlets. At EPA I was the Director of the president's green product contests for various products. If Earthecco had ever entered that competition it would have won a presidents green chemistry award hands down. I know because I ran that program for the office of toxic substances for 5 years and was one of the judges to review submittals and honor awardees.
The pleasing personality of Jake Tyson adds to the beauty of Earthecco products in Australia and I have had phone calls to Australia and heard positive remarks about Mr Tyson and the company.
Email jmoore92@verizon.net Phone (703) 802 8616 Fairfax, Virginia 22033
Jake Tyson
CEO & Earthecco Spokesperson
Highly experienced in the retail and commercial sectors throughout Australasia and USA. He is most effective at building companies through product innovation and energetic leadership. Tyson was also media spokesperson for Habitat For Humanity Greater Los Angeles throughout 2009-2012. Tyson is still actively involved in raising awareness for the community.
EARTHECCO®
WORK PLACES THAT COULD SWAP OUT HARSH CHEMICALS FOR EARTHECCO® IN AUSTRALIA NOW
COMMERCIAL ORDERS DELIVERED | IN UNDER 24 HOURS
EARTHECCO® solutions delivered ready to use – fast when you need them.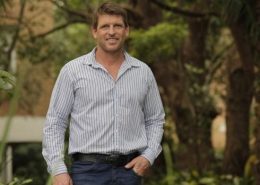 https://earthecco.com/wp-content/uploads/smh.jpg
349
618
EARTHECCO
https://earthecco.com/wp-content/uploads/earthecco-logo.jpg
EARTHECCO
2016-02-09 12:00:27
2018-07-20 12:28:51
Jake Tyson in The Sydney Morning Herald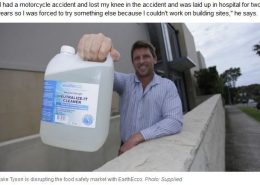 https://earthecco.com/wp-content/uploads/the-age-2.jpg
433
631
EARTHECCO
https://earthecco.com/wp-content/uploads/earthecco-logo.jpg
EARTHECCO
2016-02-09 12:00:14
2018-07-20 12:28:51
EARTHECCO in The Age